| | |
| --- | --- |
| Posted on 13 March, 2020 at 17:00 | |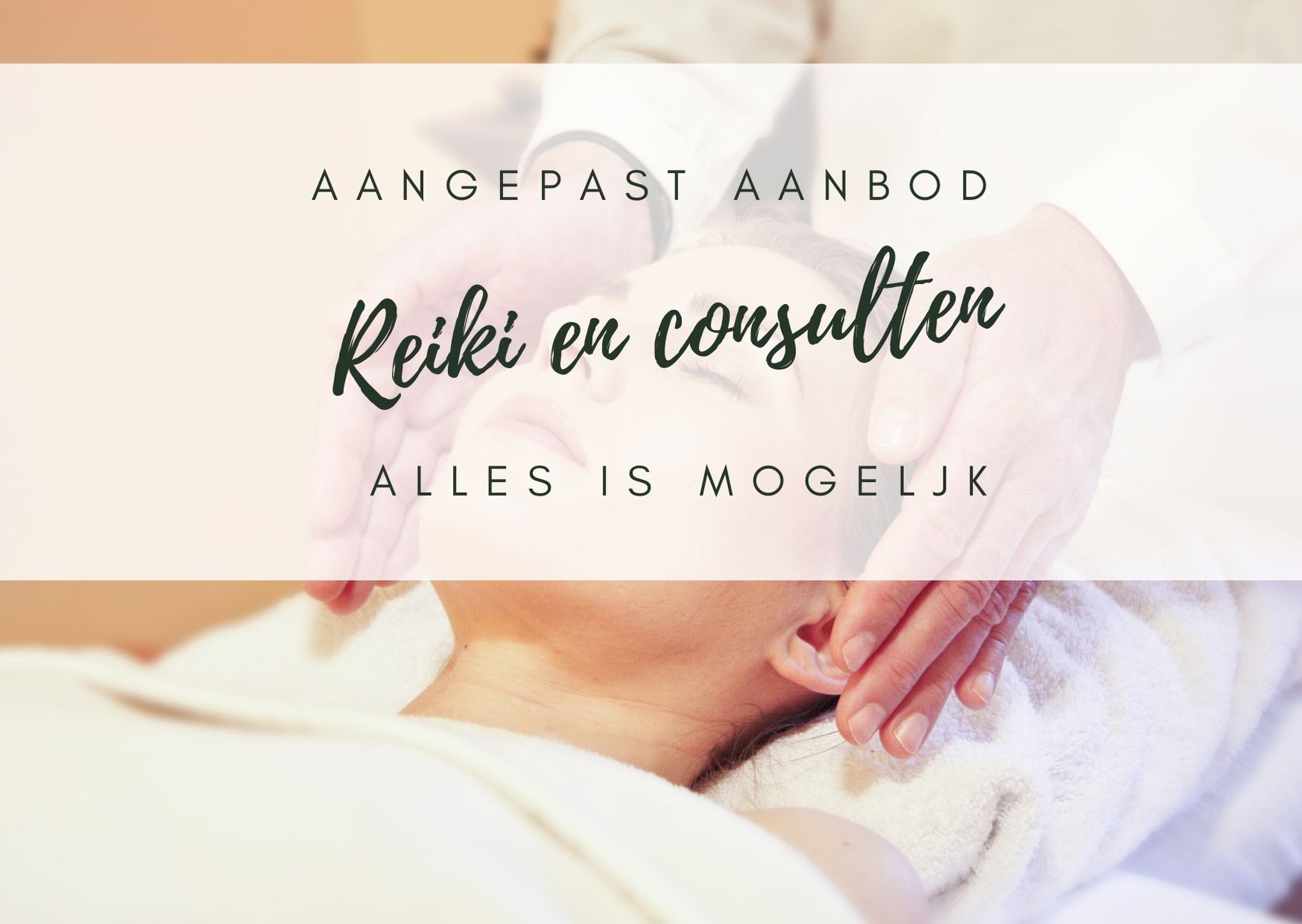 Ik heb vanmiddag even een stapje teruggedaan en heerlijk in mijn bubbel bedacht hoe ik op mijn manier kan helpen en mijn werk/kennis in kan zetten met betrekking tot het corona-virus. Ik heb er nog niet veel aandacht aan besteed qua blogs en andere posts, maar bij bestaande cliënten geef ik deze behandeling op regelmatige basis: reiki op afstand.
Voor diegene die nog niet bekend is met deze manier van behandelen, leg ik het graag uit. Ik merk dat er veel onrust en spanning is vanwege het corona-virus en daarom wil ik het nu juist onder de aandacht brengen. Reiki op afstand heeft namelijk dezelfde voordelen als Reiki bij mij in de praktijk. De behandeling werkt ook holistisch, dus op fysiek, mentaal, emotioneel, spiritueel en energetisch niveau.
Reiki helpt onder andere heel goed in spannende situaties, versterkt het immuunsysteem en activeert het zelfhelend vermogen. Voor nog meer toepassingen van Reiki verwijs ik je naar https://www.leafyourfootprint.nl/reiki" target="_blank">deze pagina op de website en de https://www.leafyourfootprint.nl/veelgestelde-vragen" target="_blank">veelgestelde vragen. Het grote voordeel van Reiki op afstand is dat jij geen reistijd hebt en in het kader van het virus dat wij geen lichamelijk contact hebben. Ik kan je dus ook behandelen als je de deur niet uit mag omdat je verkouden bent of hoest- keel- en griepklachten hebt.
Hoe?
Stuur me een berichtje via 06-83402576. We spreken een tijdstip af. Je mag me bellen tijdens de behandeling, maar dat hoeft niet. Om af te stemmen op jou heb ik alleen een paar gegevens nodig. Op het afgesproken tijdstip ben je op een rustige plek waar je je even kan afzonderen voor minimaal 20 minuten. Je mag liggen of zitten met gesloten ogen zodat je even alle aandacht hebt voor jezelf.
Hoe vaak?
Je hoeft mijn advies niet op te volgen, maar ik werk supergraag met mensen die gaan voor hun beste best en ik zal je daarin ook steeds stimuleren. Mijn advies met een traject afstandsbehandelingen is dat je in de 1e week 3 behandelingen volgt, in de 2e week 2 en in de 3e week 1 behandeling. Daarna kan het zo vaak als jij wil en nodig hebt.
De kosten van deze behandeling dienen via betaalverzoek/Tikkie afgerekend te worden. Holistische consulten houd ik ook voor zover mogelijk via de telefoon. Hiervoor gelden specifieke tarieven en de duur hiervan is afhankelijk van jouw klacht en vraag. Wil je een afspraak maken, een afspraak wijzigen naar een behandeling op afstand of heb je een andere vraag, bel me dan even of stuur me een berichtje! Ik hoor graag van je.
Namasté!
P.s. Namasté betekent 'ik buig voor jou' en is overigens in mijn ogen een veel mooiere begroeting dan zo'n lompe elleboogstoot waar iedereen toch de hele dag al in loopt te hoesten.
#reiki #reikiopafstand #holistischconsult #coronavirus #covid19 #quarantaine #namaste #zelfhelendvermogen #immuunsysteem
Categories: Nieuw
/